This is a tutorial on how to make the ULTIMATE doggy pancakes topped with Furr Boost, your fur baby will love these dog friendly pancakes.
Ingredients:
100g Wholemeal Flour
2 Large Eggs
2 Bananas (mashed)
2 tsp Baking Powder
2 tbsp Peanut Butter
Oil for frying
Method:
Step 1 – Add all ingredients into a mixing bowl and mix too a smooth consistency.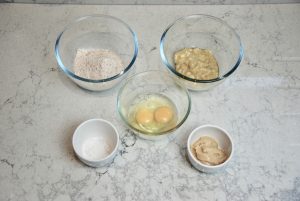 Step 2 – Heat a frying pan on a medium heat with a little oil and spoon your mixture on, cook your pancakes for 1 minute on each side or until golden.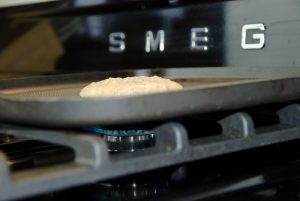 Step 3 – Allow to cool for 5 minutes and serve with Furr Boost over the top.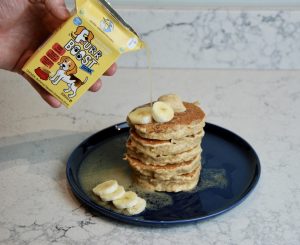 Step 4 – Enjoy! We hope your fur baby enjoys our ULTIMATE doggy pancakes and you can find more amazing videos by subscribing.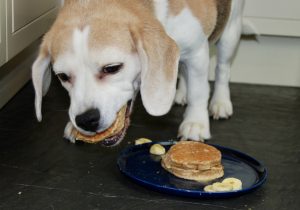 Follow us on Social Media:
Facebook – https://www.facebook.com/furrboost
Instagram – https://www.instagram.com/furr_boost/