If you are looking to include your dog in the Christmas festivities this year why not reward them with some tasty treats using the award-winning smoothie drink, Furr Boost?
Voted Best Pet Product in the food and drink category at the PetQuip Awards 2022 and Best Dog Innovative Product at the Pet Industry Federation Awards 2022, each of the smoothie recipes contains a meat, fruit and vegetable, along with added oils and vitamins, so it's more than a hydration drink, it supports the dog's wellbeing in areas such as digestion, skin and coat, anxiety, metabolism and immunity. Furr Boost is available in three tasty varieties which all use the best quality 100% natural human grade ingredients:
Chicken, Butternut Squash & Cranberry,
Pork, Apple & Sweet Potato and Beef,
Broccoli & Blueberry.
Other added ingredients include flaxseed, coconut and salmon oils, dried sea kelp, chicory root extract, yeast beta glucan, vitamins B&C and water. Each drink comes in a Tetra Pak Carton.
So here are some tasty ways to use Furr Boost this Christmas
Winter Warmer:
Warm up your pooche's furravourite Furr Boost slightly, place in a cup and top with sugar and xylitol free squirty cream.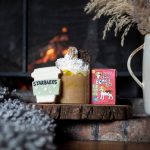 Add sprinkles using your dog's favourite pet treats and a cookie for an indulgent festive fair.
Furr Boost Pawpresso Martini:
Add ice and your pooch's furravourite Furr Boost to a cocktail shaker, shake well and pour into a martini glass, top with training treats cut in half width ways so they float on top and serve
Christmas frozen treats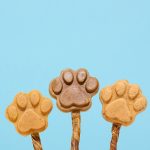 Pour Furr Boost into festive ice lolly moulds together with an edible protein stick and place in the freezer. Serve once frozen to make a Furr- Boosting Christmas iced treats for your pooch.
Gravy topper for Christmas Dinner
Pour over your dog's favourite pet food as a perfect Christmas dinner gravy topping.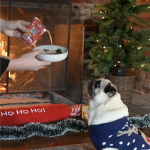 Buy Now: