It all started with poo…
Being a responsible dog owner has its challenges but most things are easy. Walking your dog regularly can be one of easy ones, even in the rain – one sight of the lead and their excitement knows no bounds. Who would not want to join in the fun?
The poo challenge.
Collecting the little doggy parcels from this pooing machine is more of a challenge. Taking out poo bags on walks soon becomes second nature; stuffed in pockets which are already bulging with dog treats, a ball and disinfectant hand gel (don't ask). However, finding somewhere to dispose of these delightful little bags once they have been used is more of an issue. Carrying a bag of poo just doesn't cut it somehow and takes the edge off the beauty of any country walk. However, seeing the used bags hung on trees like grotesque Christmas decorations or dumped in readiness to be 'picked up on the way home', does nothing to endear the dogs or their owners to the general public.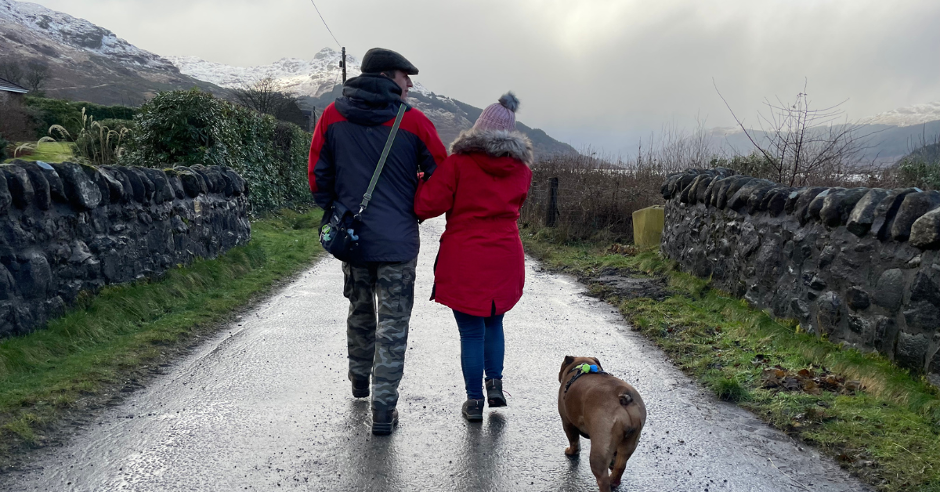 I cannibalised a secondhand bag I had purchased from the OXFAM shop and it did a reasonable job but there was nowhere to store a water bottle and one day I found myself explaining to a fellow dog walker that I was not putting dog waste in my handbag! It was time to find a proper dog walking bag – so people would take me for the crazy dog lady who carried poo in her handbag. We investigated the market for a solution – at the time there were poop bag dispensers and poo carriers you could use for unmentionable stuff, but they didn't really fit the bill so we set off to create our own solution. What we needed was a Barking Bag – the equivalent of a  nappy bag for the dog. A neat little bag, small enough to carry, even on the shortest of walks but large enough to take the essentials; disinfectant hand gel, treats, a ball and poo bags. Most important of all, it needed a secure section, suitable for the little poo bags once they have served their purpose!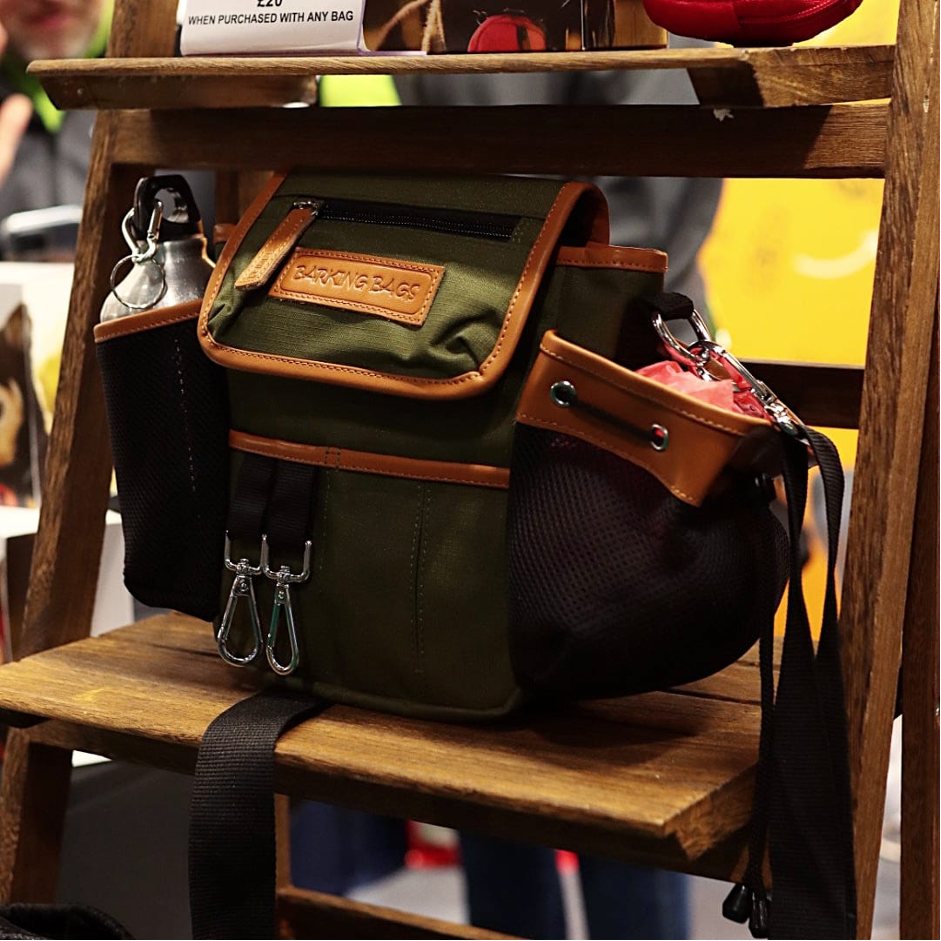 Supporting new British Talent. 
I am not a designer but having worked in the University sector, it made sense to tap into the creativity and expertise of the young fashion design students. We created a competition with a cash prize for the hard pressed students at Nottingham Trent University and they came up with a solution – a simple bag for the doggy paraphernalia which could function as an accessory to carry a few other essentials; a wallet, keys and phone. It was the start of a long and enjoyable relationship with the University – one that we have maintained. We even attended the student graduation ceremony and shared a glass of bubbly and Barking Bags were born!
Our specially designed dog walking bags have a place to store everything you need for your walks without compromising on style. The bags are unisex and come in a range of water-resistant fabrics and luxury leather. They are deliberately multifunctional so that you can make them your own and can be easily accessorised to make them personal.