Furr Boost is a pet food that is only made with human grade ingredients in mind, using the best quality meat, veg, fruit, added oils and vitamins, we ensure your pet is only consuming the best to help with a happy and healthy lifestyle at the best price!
Chicken, Butternut Squash & Cranberry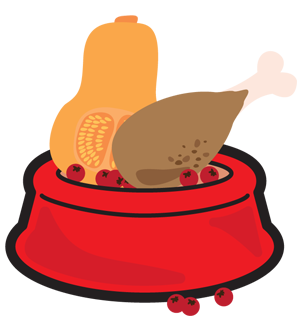 Chicken
Is naturally high in protein and low in fat.
Butternut Squash
Full of antioxidants, as well as being high in vitamin A, C and beta carotene.
Cranberry
An antioxidant superfood hero
Rich in antioxidants and high in fibre, as well as being high in vitamin C, manganese and vitamin E.
Pork, Apple & Sweet Potato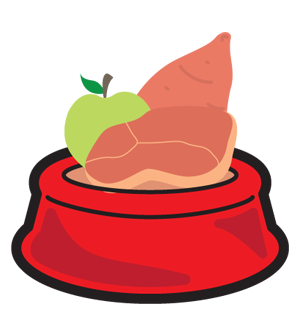 Pork
Is an excellent source of essential nutrients such as protein, thiamin and selenium.
Sweet Potato
Rich in fibre and antioxidants such as beta-carotene and anthocyanins
Apple
Source of fibre, as well as vitamins A and C.
Beef, Broccoli & Blueberry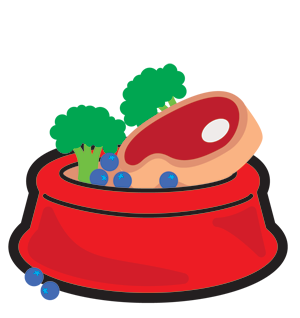 Beef
Is an excellent source of essential nutrients such as protein, iron, zinc and selenium.
Broccoli
Is a good source of fibre and protein, as well as containing nutrients such as iron, potassium, magnesium.
Blueberry
Another antioxidant superfood
Packed with antioxidants, phytoflavinoids, high in potassium and vitamin C.
Added Oils
Flaxseed, Coconut and Salmon Oil are high in fatty acids and omega 3 and 6 for skin, coat and joints.
Dried Sea Kelp
Sea Kelp has many benefits, from iodine for immunity to vitamin and mineral content for skin and coat as well as benefits for digestion.
Chicory Root Extract
Contains inulin as a prebiotic for a healthy digestive system.
Yeast Beta Glucan
To support the immune system.
Vitamins
B vitamins for health metabolism and anxiety.
Vitamin C acts as an antioxidant for immunity.
Water
Finally hydration from good old fashioned water to help keep a dog and their nose hydrated for sniffing power.