Our tasty dog drinks have been carefully curated to bring your dog the very best, 100% natural, oral rehydration support. Containing a range of nutrients to help support their diet and overall well-being, Furr Boost is here to help your dog replenish lost fluids and nutrients that can be lost due to illness or when your dog is refusing to drink water. Our healthy hydration drinks are suitable all year round and come in a range of flavours to suit even the fussiest of dogs.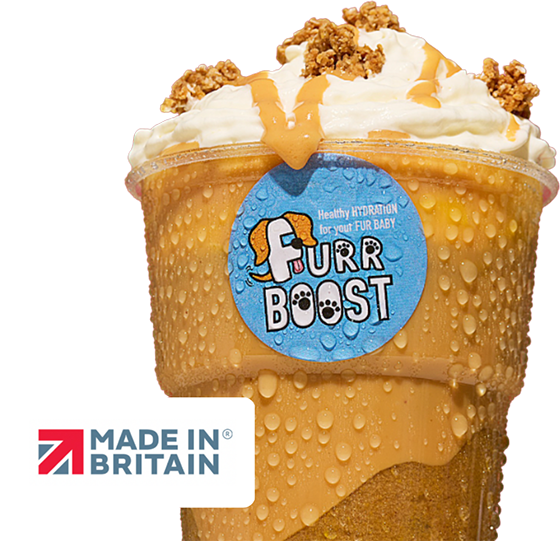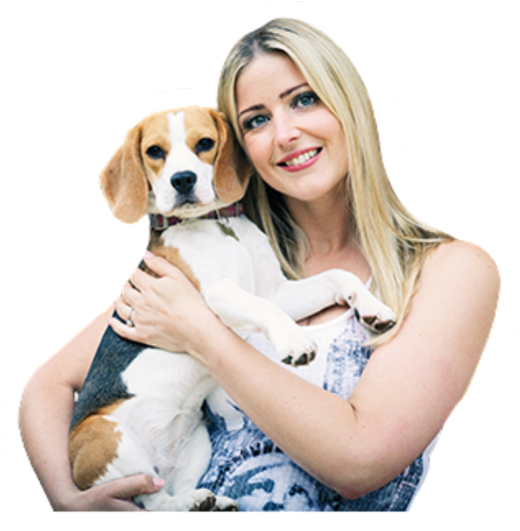 Hi, I'm Louise and this is my fur baby Phoebe!
At the age of 18 months, Phoebe became unwell with bladder problems, which after investigations by her vet were linked to her dog food. Using my technical background as a Food Technologist, I started experimenting with protein shakes to help flush out Phoebe's system and provide her with the hydration that she needed when she was refusing to drink enough water.
This led to the creation of Furr Boost and our 3 tasty flavours of smoothies. Each of our recipes contains a meat, fruit and vegetable, along with added oils and vitamins, so it's more than a hydration drink, it supports your dog's well-being in areas such as digestion, skin and coat, anxiety, metabolism and immunity! Phoebe is now happy and healthy and really looks forward to her tasty treat, which she gets daily. I'm so pleased that Furr Boost is now available for all dogs so no furr-friend is left out. I hope they enjoy it as much as Phoebe does.
Furr Boost is on a mission to ditch single use plastics and reduce our carbon footprint.
Join our #FurrBoostFriends
@Furr_Boost
Use #furrboostfriends in you Furr Boost photos for the chance to feature on our Instagram